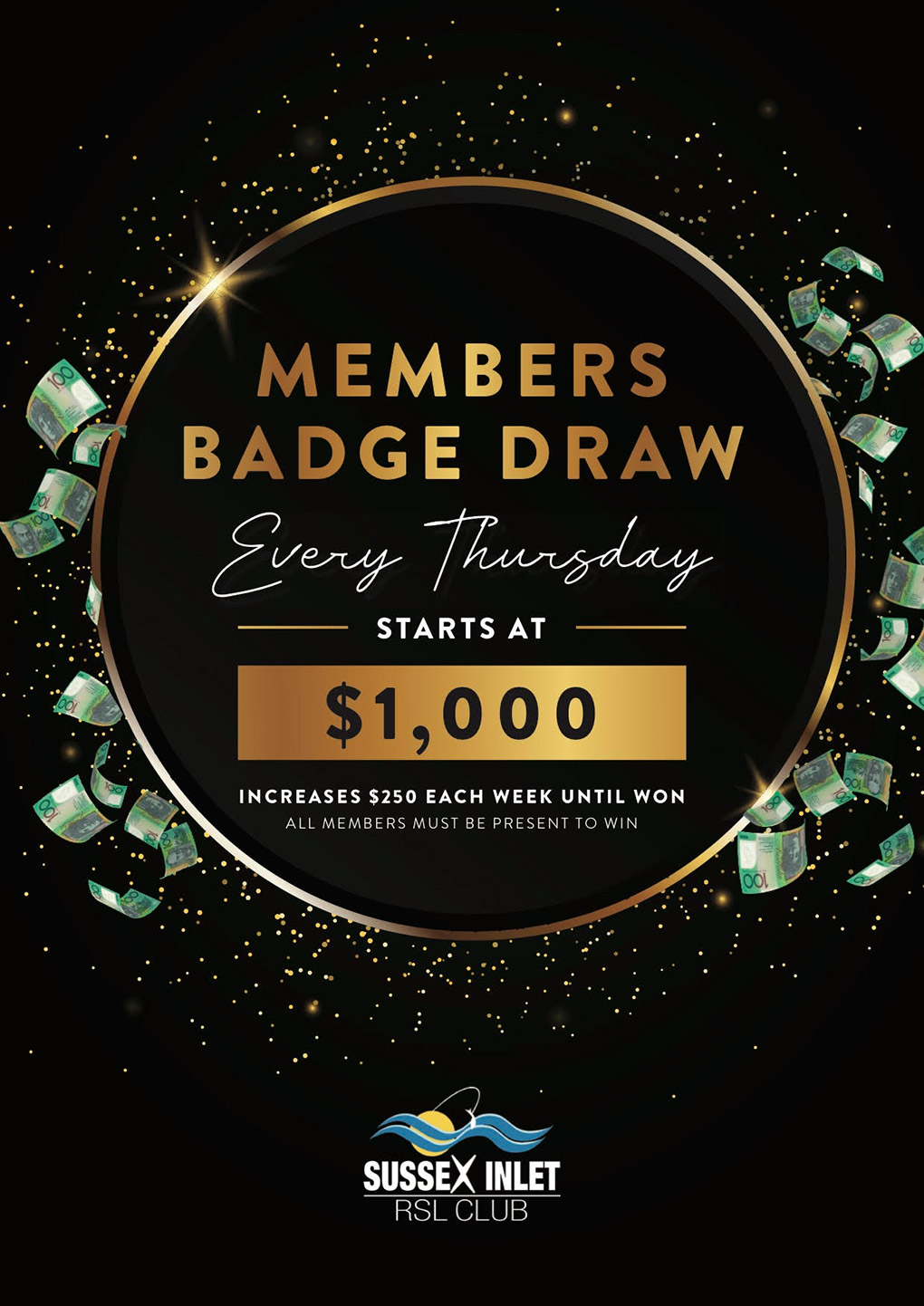 Join Sussex RSL Club for immediate benefits.
WHY BECOME A MEMBER?
For just $10 you can become a full Associate Member of the Sussex Inlet RSL Club and enjoy the great benefits that come with being a member like our Members Badge Draw and other Members promotions.
Junior Members are welcome at the Sussex Inlet RSL Club for just $2.00, we have a number of Junior Members who are involved in the Bowling and Sailfish Fishing Club
You will need to present the completed membership form in person with an appropriate photo ID (drivers licence, photo card or passport) to receive your club membership which you can begin using straightaway. Your full financial membership to the Sussex Inlet RSL Club is approved within three to five weeks.
MEMBERSHIP PRICES
1 yr Associate Membership – $10.00
3 yr Associate Membership – $25.00
1 yr Service Membership – $10.00
3 yr Service Membership – $25.00
1 yr R.S.L Membership – $4.00
3 yr R.S.L Membership – $10.00
Junior Membership – $2.00
INNER CLUB PRICES
Snooker – $10.00
Men's Bowls – $30.00
Sailfish Fishing Club – $5.00
download the membership form